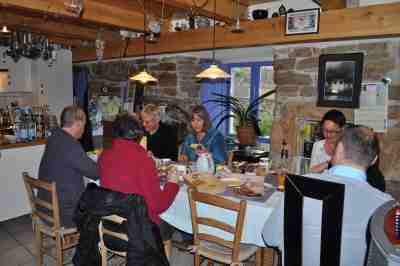 In the evening you can enjoy our "table d'hôtes". The meal is composed of an aperitif with appetizer, soup or a starter, a main course, local cheeses and dessert. All dishes are homemade and most of the ingredients are cultivated and produced in the area or the result of our own organic vegetable garden.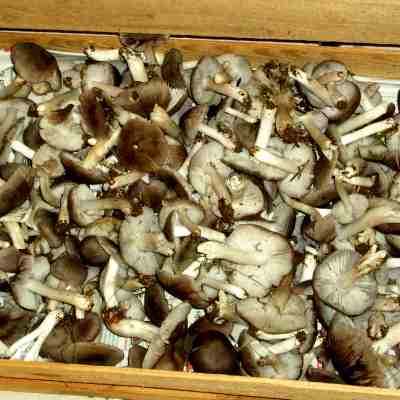 Sometimes nature provides us different types of mushrooms, wild fruits and herbs, depending on the season.
The region is also well known for its sheep breeding and its derived products. So "terroir" products are very important for the preparation of our meals but don'n forget the Belgium Beers! As beverage we can offer Belgian beers, or if you prefer, local wines. Water and soft drinks are also available. To end your meal coffee or tea is served.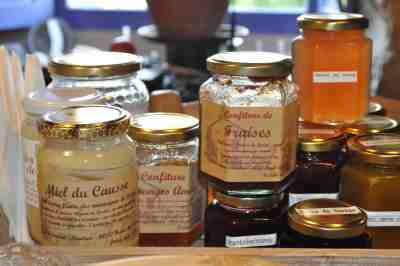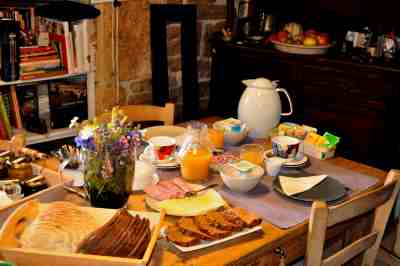 In the morning we serve a typical Belgium breakfast fromm 8 am till 10 am, with homemade or local marmelades and honey, cheese, ham, a soft boiled egg or if you prefer baked with bacon? We offer always juice, fresh fruit and yogurt or "brousse". We also serve our different fresh homemade bread with coffee or tea.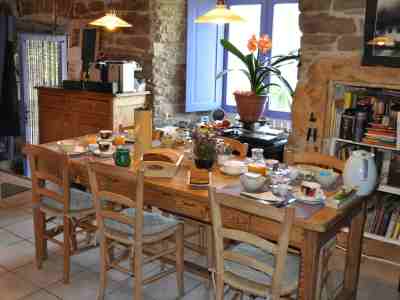 !!! OPEN FROM 3th of april until 18th october 2020 *** Look for our promotion on our page " SPECIAL OFFERS " !!!